Flight Details
---

FLIGHT: 20
From: Seattle
To: Las Vegas
Depart(s/ed): 01-25-2003 02:45pm
Aircraft: 737-200

---

Flight Crew: Level3Tunt
Pilot Experience Hours: 7024.6
Crashes: 0
Total Flights: 3205
Landed

Flight Details: The flight started out okay. However, while in decent, and approach for runway 1L, I quickly learned that I had a failed airspeed indicator after receiving a stall warning at 230 knots and in almost level flight. While my time was almost fully consumed by this failure I glanced at the altimiter and noticed Ive been at 7000 feet for a while. Ive heard of a double instrument failure, but never have witnessed one. At this point I was wondering which gauges which were still in operation, or if I should trust any of them. KLAS traffic was busy at VATSIM, and roger wilco keept kicking me out, which forced me to use text. They did a great job of directing me to runway 1L, however with no altimiter and airspeed indicator and considering the rapidly changing terrian it was far to difficult to navigate a non-ILS approach (not to mention it was pitch black outside). I finally had to give up using VORs because I didnt know if those still worked or not, I had to finally cheat and use the squawkbox radar and look at the VORs to get me back to BLD, which I know would line me up for the ILS. I knew once I was on the glideslope I would be safe from hitting any terrain, and by seeing my rate of decent/climb/pitch and the position of my throttle I could guesstimate my airspeed. Once I was on localizer and glideslope it was pretty easy to land. But watching the altimiter and airspeed gauge not moving was frightning.
A similar situation like this has occured before but over the ocean in pitch black. Where a 757 had been freshly painted but the masking tape hadnt been removed from the static points, thus causing incorrect altimiter and airspeed readings. More information about this incident can be located at: http://www.airdisaster.com/cgi_bin/view_details.cgi?date=10021996®=N52AW&airline=Aeroperu If anyone is interested

The folks at vatsim did an amazing job at sorting out the confusion and switching the active runway at the last second, I give them props! Thanks guys!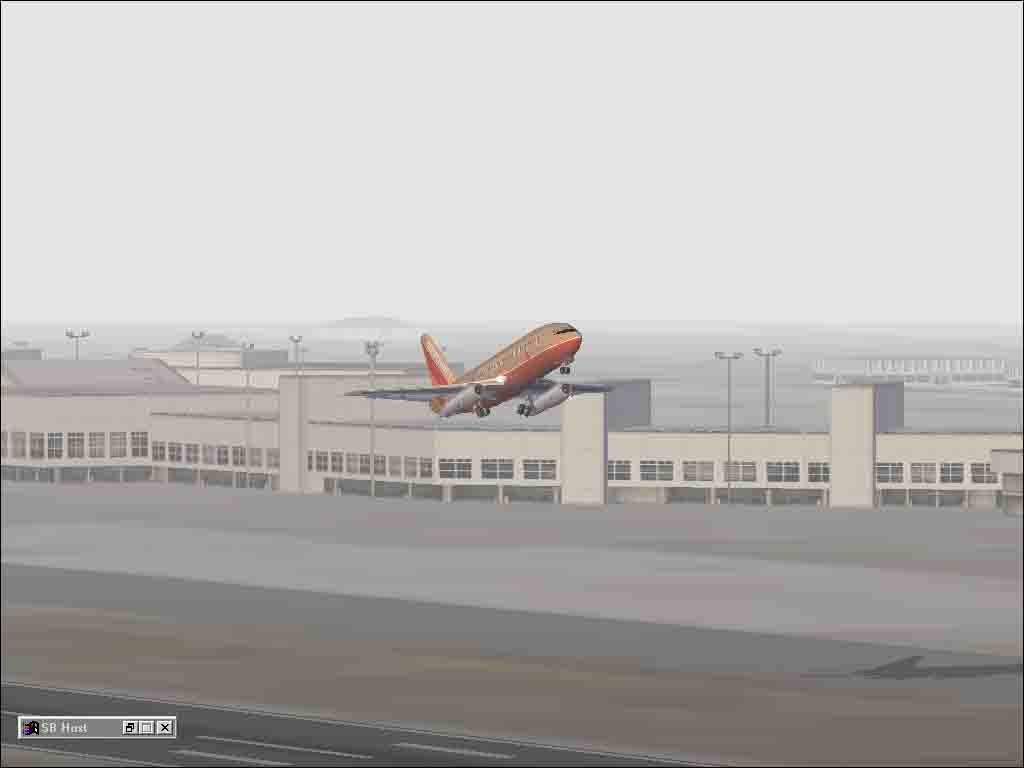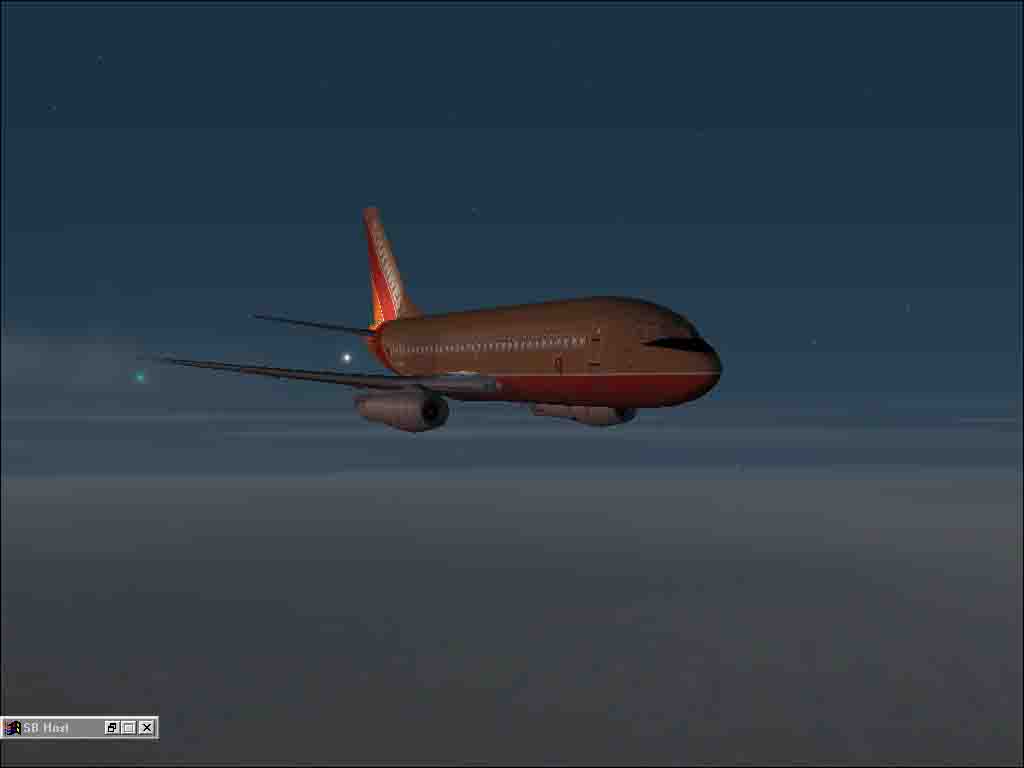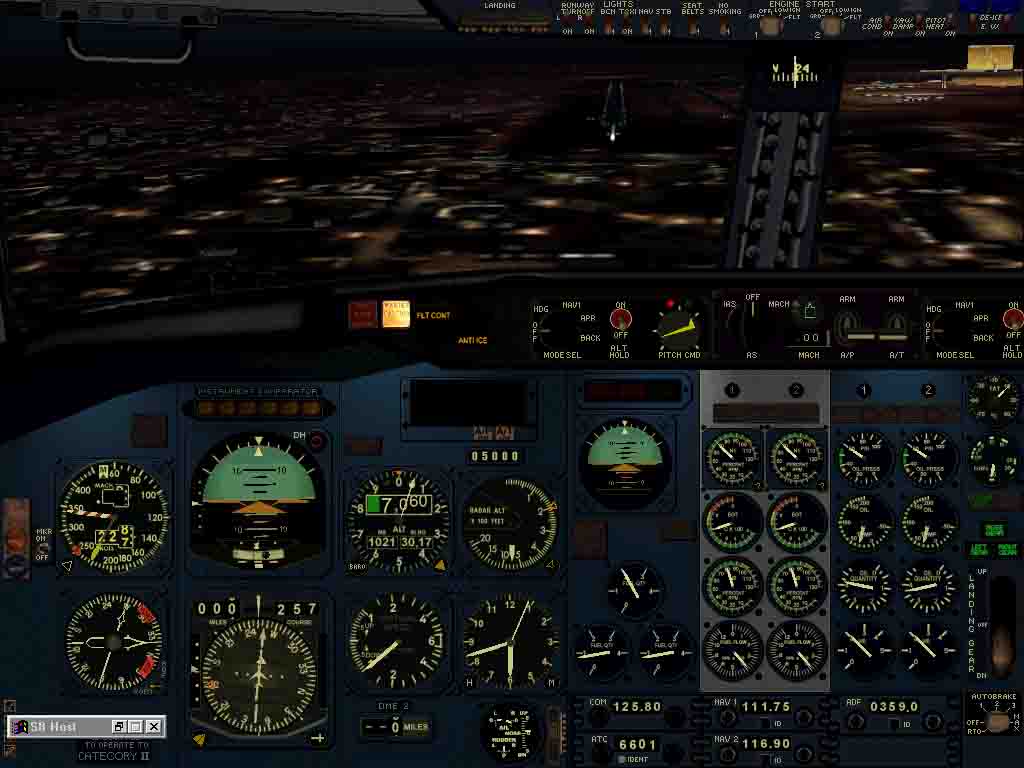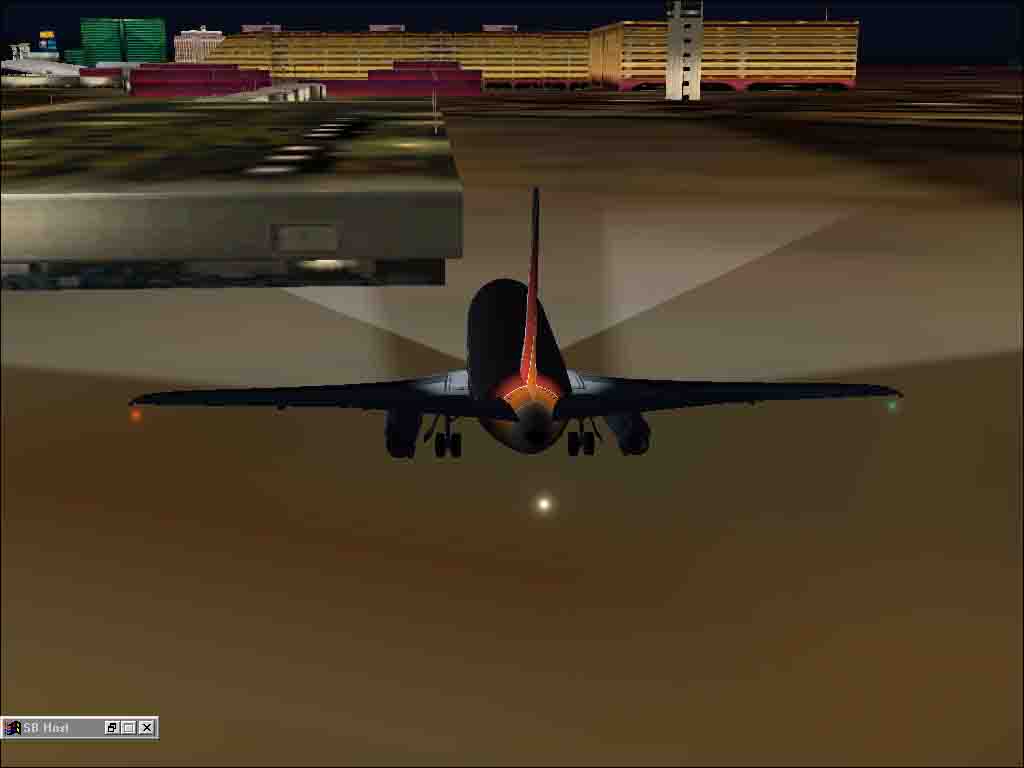 This flight is 0% full

---

Number of Passengers:

01A | Drunkin Bill
01C | Jason Subchinski
01D | Huh Exactly
01F | Steve Chadwick
02B | Matthew Whittaker
02C | Executive Bob
02D | Lisa Smith
02D | Lisa Smith
03A | Frank Gerberdink
03B | Mohammed Attar
03C | Ian McAllister
03D | Joseph Stones
10A | Liz Evens
10B | Freddie Fred Fred Fred Fred
10C | Jessie Neagle
10D | Coach Wilson
10E | Harriett Steakley
10F | Nervous Mike
11A | greg roberts
11B | Allie Bodin
11C | Lonnie Pinedo
11D | Serena Demko
11F | Clayton Digiacomo
12A | Saundra Comes
12B | Chris Meyle
12C | David Hasselhoff
12D | Roxie Schweiger
12E | Cody Haveman
12F | Lance Malagon
13A | Kelly Miers
13B | Lenore Wahlstrom
13C | Melia
13D | Lonnie Blanca
13E | ivana roberts
13F | Zelma Siqueiros
14A | Juan Hunglo
14B | Kurt Kleckner
14C | Kurt Seaborn
14D | Bob the Thob
14E | Milagros Hamric
14F | Bill Gates
15A | Anthony McCurry
15B | Patrick Wisniewski
15C | Iain Truskett
15D | Tameka Samsel
15E | Amie Mickel
15F | Mike Oberg
16A | Earnestine Dalman
16B | Hillary Siguenza
16C | Julianne Wootton
16D | Darryl Isabell
16E | Lilia Mcmains
16F | Lance Granberry
17A | Javier Huf
17B | Sofia Sease
17C | Darren Tichenor
17D | James Bond
17F | Ted Lichtman
18A | Hugh Couto
18B | Homer Simpson
18C | Hugh Lerch
18D | Roxie Cumbie
18E | Nelson Schweizer
18F | Tori Amos
19A | Arnold M
19C | Allan Jagger
19D | Harriett Ficklin
19E | Julio Abad
19F | Tania Adkison
20A | Bob McPurtry
20B | Lance Srour
20C | Christian Tekulve
20D | Darren Puchalski
20E | Fernando Adolphson
20F | Kurt Ziebell
21A | Nita Sigmund
21B | Erik Kellett
21C | Mathew Vancleve
21D | Allan Mau
21E | Alejandra Peredo
21F | Hugh Gass
22A | Clinton Pan
22B | Tia Pfau
22C | Christian Tindal
22D | Jeanie Steere
22E | Noemi Ruckman
22F | Guy Chappel
23A | Liza Casteneda
23B | Christian Stock
23C | Cody Tims
23D | Julio Pilger
23E | Mathew Felmlee
23F | Stacy Smith
24A | Jeanie Marois
24B | Soderlund
24C | Kris Keller
24D | Gord Spence
24E | Jamie Previti
24F | some name
25A | Greg Smith
25B | Ahmed Carr
25D | Igor Vuvichyurkokoff
25E | Lisa Jones
25F | jack mihoff
COCKPIT | Kris Keller
LAVATORY | Stinky Jess

--------------------
Keywords: Chance Air, Chance Airline